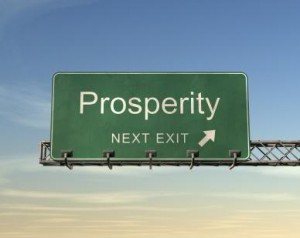 Sounds like the start of an infomercial. But it's not an idea birthed by late-night marketing professionals. It's an ancient query, posed by David  in Psalm 34:12-14. He offers this rhetorical question, "Hey! Do you want to live life, loving your days and see good?" The question presupposes an affirmative response, "uhm, yes please." He offers a succinct solution to what you seek. The answer isn't found in super-secret-strategies or narcissistic navel gazing. It's about living by grace.
Keep your tongue from evil and lips from lies.
Interesting. The first thing David tells his audience is to watch how they talk. David apparently knew that how we talk – to and about others in particular – has a direct impact on our lives. Does he mean that our words have some sort of karma-like effect on our lives? Or is he pointing out that our words can most often be the first source of trouble and pain in life? I think it is mostly the latter. If we speak unclean and unkind words to or about others, or if our speech is littered with guile, we partner with everything ugly and invite the same in our lives. Where you find sour speech, you will not find happy hearts. There is a symbiotic relationship between destructive words and decaying lives.
Turn from evil and do good.
It follows that next David urges a change in our behavior (but remember he first insists we change the way we talk). Turn away from evil – by turning toward good. The Psalmist posits that the way we abandon evil is to embrace good. Doing good is turning from evil. You pretty much can't do both at once. Don't bother making a list of things to "stop doing" and then try real hard to not do them. Change what you focus on altogether.  Most of us don't have to turn away from great violence or other horrid vices. This is more about the small stuff. In any given day we are presented with a thousand opportunities to make a better choice, to choose a kinder course. To encourage. To give. To serve. To do good.  Take advantage of every opportunity. Make doing good an adventure. What good thing can you do for even one person today?  I wager that you'll discover your life is richer. Doing good is the good life.
Seek peace and work to maintain it.
Nothing ruins life more than strife. And few things shorten life as fast. The one who would prize a prosperous life should pursue and protect peace. It may cost you your pride, but pride is worthless anyway. Seek to bring peace where there isn't any, and protect peace by precluding the poisons of envy, accusation, and quick-offense. Peace doesn't mean everyone agrees and has had their expectations satisfied. Peace means we honor one another enough to adjust our expectations. Peace means we stop feeling the need to control others. Peace means we treat others the way we'd really like to be treated. Peace means we look for opportunities to forgive. Peace means we assume the best instead of suspect the worst. Peace has to be protected; don't we always protect our valuables?
Apparently David recognized that a long and prosperous life has more to do with our words, our actions, and our relationships than almost anything else. May the grace of Jesus Christ fill and flow through what you say and what you as it governs and guides your relationships.
Live long and prosper.