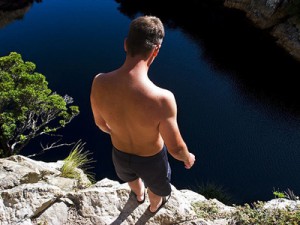 an·tic·i·pa·tion (noun) the action of anticipating something; expectation or prediction
What if I used the word "anticipation" instead of "faith"? Perhaps "confident anticipation" is even better – so just assume I mean that when I say "anticipation." Why mess with such a perfectly good word as faith? I don't intend to replace it at all. I would simply like to look freshly at what faith is – and recognize what it is not, or at least not define faith poorly so as to diminish its transformational effect in our lives.
I am a fan of sound doctrine. Sound doctrine – truth – inspires and informs a robust faith. Faith requires sound doctrine. However, faith is not contained by or limited to doctrine. In fact, life-changing, God-honoring faith does not require perfect doctrine. Not at all. Good doctrine is better than bad doctrine. Bad doctrine can wreak havoc on people. But faith is not information. Information can be stored. It can be collected and organized. Information has the power to sit there and be accurate and accomplish absolutely nothing.
Faith is often understood as "what I believe." That is true – but not true enough. Faith is not just a collection of things I think are correct about God, man, creation, fall, soteriology, eschatology, ecclesiology, and other-stuff-ology. It is a travesty to define faith as "correct information." Certainly correct information is better than incorrect information. But if I limit faith to a collection of correct concepts, I have eliminated the catalyst. Such faith is akin to James' statement that even the demons believe there is one God. Demons are monotheists. They are correct. But they are not obedient, not loving, not faithful, not kind, not joyful or grateful nor in any way do their lives glorify or enjoy God.  Correct information doesn't save you (James 2:24). Correct information, alone, is dead. The pursuit of perfect doctrine more often than not leads to arrogance and argument (1 Cor. 8:1). I've had too much of both. Blech.
So I propose, even if for only my own benefit, to replace the word faith with anticipation. Confident anticipation. See, if I use that word instead, then I have immediately engaged my affections. I am leaning into expectancy, poised to act, ready to do something – anything. Here, I "do"- not in order to prove anything or earn anything – not at all. I "do" because anticipation is like the pulling back of a bow: hope-fueled eagerness compels the arrow of obedience. This is faith that believes not only that God is good all the time (an ontological reality) but that God is good right now (a teleological dynamic). I believe healing is in the atonement (information). I believe God wants to heal you, now (anticipation). I believe God is (information) and that He rewards those who sincerely seek him (anticipation). One of the New Testament metaphors for faith is a seed – the very icon of anticipation.
Isn't it fascinating that Jesus almost always taught in terms of anticipation? The Kingdom of Heaven is at hand! Give and it shall be given to you; ask you will receive; knock and the door will be opened; it is your Father's good pleasure to give you the Kingdom; seek first the Kingdom and all these things will be added to you; let your light shine so that men will glorify your Father in heaven; your Father, who sees what is done in secret, will reward you; how much more will your Father in heaven give good gifts to those who ask Him? All things are possible to him who believes… Jesus life and teaching demonstrate that faith is more than information – it is anticipation.
When I understand and apply faith as "anticipation," I look for ways to obey and to serve. I look for opportunities to give thanks and rejoice. I expect God's goodness to burst in upon the ordinary. I see acres of opportunity in front of me. All things are possible. Fields are white unto harvest. The Kingdom of heaven is at hand. There are people to love, mountains to move, seeds to sow, commands to obey, promises to receive, and dreams to realize. There is thanks to give, suffering to confront, and grace to give away. So I ask not only "what do you believe?" but "what do you anticipate?" See how much more fun that is?
If this or any article on this site has encouraged you, please consider sharing it with others. And, as always, thanks for reading!
~ Dav