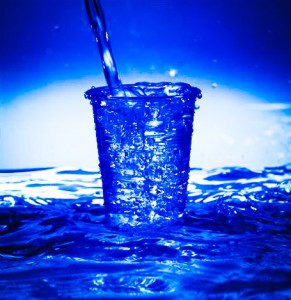 The Apostle Paul unequivocally asserted that the Holy Spirit is God's powerful, perfect provision for living in the freedom and wholeness that Christ secured for us. The Holy Spirit is God's empowering presence* for all our worship, witness and walk.
The Spirit in Paul
I invite you to join me, in several entries to follow, as we consider what Paul had to say about the Spirit and us. What I set out to do is identify in particular how Paul prescribes the role and influence of the Spirit in believers' lives. By way of introduction, this is the fundamental truth that will bear out: Paul's understanding of the Christian life is that it must be lived, can only be lived, from, by and according to the Holy Spirit. The Spirit is the fountainhead of Christian worship, ethics, relationships and ministry. The Spirit alone is absolutely sufficient to accomplish God's purposes in and among His people. Paul, therefore prescribes attitudes, postures, and behaviors towards/with the Spirit – "Pauline Spirit Imperatives." They are imperatives – meaning that these require the active will of the believer. I don't mean that they require will power, just an act of our will. Walking by the Spirit requires decision and surrender by the believer. Believers do their part to rely upon His power and conform to His influence; that "part" is to give thanks, believe, and choose.
Be Filled With the Spirit
There are seven or eight unique imperatives from Paul regarding the Spirit, but let's look at this one first. In a way it's not just another imperative, it encompasses all of them. Paul writes in Ephesians 5:18, "Don't be drunk with wine, because that will ruin your life. Instead, be filled with the Holy Spirit." Consider with me what this means, and perhaps just as urgent, how this happens.
Filled
What does it mean to be filled; what does Paul mean when he says this? A literal meaning indicates that we are to be actually, fully-filled with the Person of the Spirit: like an earthen-container burgeoning with divine life. Handfuls of other passages in the NT indicate that this understanding should be accepted – regardless of its mystical feel. We truly are temples, "dwelling places" of God's Spirit. Consider that whatever a container becomes full of, that becomes the identity of that vessel. A water bottle. A coffee cup. A pop can. All those things are defined by their fullness. So are you. You are filled with the Holy Spirit.
We are filled individually and as a community. This imperative, as most Spirit-imperatives, is given in the second-person plural. "You all, each of you and all of you together, be filled with the Holy Spirit." The "plurality of Spirituality" is often missed – that Spirituality is intended to be shared with others in community. The fullest ideal of Spirit-filled living really requires us to be part of a "body" – much like our organs rely on the exchange of life, blood and breath. I, we, are invited (expected) to be made full of God's very self. Words fail to describe the wonder of this.
In addition to the "actual" meaning of filled, there is an "influential" meaning. The Holy Spirit indeed lives personally in me, and His presence is not without effect. He influences me, inspires me. In truth, He has come to fill me because He loves me just the way I am, but loves me too much to leave me that way. I am not merely a clay container of a foreign-but-blessed substance. He fills, saturates, permeates, and transforms every fabric of my being. It is not incidental that Paul begins this imperative by urging his audience not to be drunk with wine, "but" Paul says, be filled with the Spirit. Do not come under the corrupting influence of drunkenness-from-wine, rather yield to the sublime influence of the Spirit's fullness. To be filled is to live under His gracious, empowering weight. Of further interest is that immediately following this imperative to be made full are concurrent verbs (present participles that connect to the main verb "be filled"): speaking to one another in psalms, hymns and spiritual songs… singing and making music in your heart to the Lord; giving thanks to God…submitting to one another out of reverence for Christ (5:19-21). The Holy Spirit's influence manifests in my relationships, attitudes, and the overall climate of my heart.
Finally, there is no inference here (or anywhere in the NT) to being "partially full." There is no gradient of fullness. The Holy Spirit does not come partially to us, but fully. We do not possess more or less of Him, we do not contain limited measures of His presence. He is fully present. Jesus Christ paid for, prayed for, and poured out the Holy Spirit generously (Titus 3:6). The only "degree" or "measure" is our surrender, our confidence, our awareness, our choice.
Be-Being Filled
You might be saying, "Sounds terrific! But how?" The English text gives us a direct command, but can leave the reader wondering how to respond. The Greek syntax, I believe, makes it much clearer.  "Be filled" is a present, passive imperative in the original language. Unpacking this can help us see how simple and straightforward obeying this imperative is.
First, it is an imperative. That means the reader is responsible to choose. The action is a decision, initiated by one being commanded. Being filled begins with your choice. Second, it is a passive verb. That means it is something that happens to you, rather than something is done by you. Being filled is something you let happen to you. I have often likened it to the Nestea Plunge. Being filled is a decision to let God fill me. Being filled is not-not-not a result of my discipline, my energy, my striving or efforts. It is the result of surrender. So I take the plunge. Third, it is a present-tense verb. That means it is something that is happening right now. The present is happening now. It is always happening now. As is supposed to be the infilling of the Spirit. It is always happening right now. You are always a candidate to be filled – regardless of whatever you done or wherever you've been. No matter how stellar or how cellar your conduct – you're a candidate to be filled. Right now. The present passive imperative means that being filled is something I choose to let happen to me, and it is happening right now. Believers are to be continually, completely filled with the Holy Spirit.
So, let me say it this way: Christ has made every provision for you to be filled with the Spirit. The Spirit is fully present to fill you and keep you being-filled. What is your part? That couldn't be easier. Believe. Believe that Holy Spirit is filling you. Believe He is soaking you down in the depths of your person and flowing up and over the brim of your life. Believe it. And, give thanks. Just thank Him for His abiding fullness. Thank Him for His fresh filling. Just thank Him. Go ahead… give thanks for His filling right now.
Perhaps pray something as simple as this: "Lord, I believe you are filling me. I thank you for filling me now, and continuing to fill me. I choose to surrender and yield to you; I welcome your fullness now. Come, Holy Spirit, and keep on coming."
Be (being) filled with the Holy Spirit!
If this or any of post on this site has encouraged you, please consider sharing it with a friend. And, as always, thanks for reading!
~ Dav
*Thanks, Gordon Fee