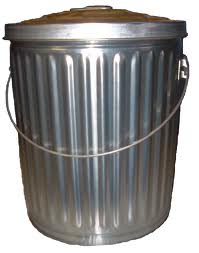 James 4:11, "Don't speak evil against each other, dear brothers and sisters" (NLT).
What if we didn't? What if believers (the siblings James is addressing) ceased to trash talk? Yes, I mean the talk about others that is excused as concern, or sharing of frustrations, or venting, or whatever label is used to sanctify trash. I mean what if we didn't?
People speak evil of others when they're mad, or disappointed, or feel envious or resentful, or believe they've suffered some form of injustice. They present their grievances to others – again, clothed in the most pious pretenses – in order to gain sympathy and gather support. Really, it's like holding court against someone: accusing them, presenting evidence, and demanding a verdict that favors your argument… except without the other party or person present, or even aware they're being tried. The sentence handed down is silent scorn and harbored hard feelings.
Other times, trash talk is merely a mechanism to stroke our own ego at the expense of someone else. It works best if they never find out; that way we can use them again whenever ridicule of others becomes necessary to bolster our self-image (to remind ourselves or our audience of our superiority).
But what if we didn't? What if – in cases where someone has actually hurt us – we had a Kingdom conversation with them? What if we asked humble questions and shared honest feelings? What if we sought to protect relationships and prized others above our own preferences? What if only fresh water came from the spring of our mouths – and we blessed God and others with our words? What if we trusted God to honor or promote us – and we focused on serving and honoring one another? Trash talk sullies every space it settles. No one benefits from evil speech. Everyone suffers from it. What if we didn't?
Feel free to share if you like; and thanks for reading!
~ Dav