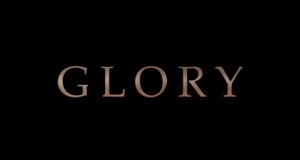 In the year that King Uzziah died, the prophet Isaiah has a spectacular vision that forged the future of his ministry. While the events and immediate consequences of the vision are directed to Isaiah and his contemporaries, that which is revealed or affirmed regarding the mission of heaven remain constant and timelessly informative, edifying and applicable.
​The passage includes material that, although inspired and worth study, will not be included in this essay, which will instead focus on how the passage portrays the nature of God, atonement, and the message of repentance and healing.
​In his vision, Isaiah sees Adonai enthroned high and exalted. The train of his robe fills the temple. The Hebrew syntax accentuates the majesty of the moment with an apparent use of the "plural of eminence" on the noun "robe" and verb "fills." (As if said that Adonai's robes filled and filled and filled the temple.) Accompanying Adonai are angelic beings called Seraphim, or "burning ones." These blazing creatures use their sets of wings to cover themselves in the presence of the Lord; they revere the Sovereign Master, the Lord of Hosts.
​The Seraphim cry out, "Holy, Holy, Holy is the Lord of Hosts; the whole earth is full of His glory." There is a beautiful paradox in this cry. Thrice the blazing ones shout, "Holy!" Hebrew uses repetition for emphasis. God is exceedingly Holy. Holiness is God's supreme nature, it is God set apart, unique, distinct; God alone is "high and lifted up." God is the exalted One, transcendent. And yet, the whole earth is full of His glory. God's glory is His majestic splendor, beauty, and magnificence. God's glory is His radiance and our ecstasy. His Glory pervades creation. God is transcendent in Holiness, but immanent in Glory. This paradox reveals God's design and desire to be manifestly present in our midst, borne out in the incarnation: The Word became flesh and dwell among us, and we have beheld His glory.
​At the sound of the Seraphim's shout, the temple door-posts shake, and the whole house is filled with smoke. God's presence seems too great for even the heavenly structure to bear as it sways under the weight of glorious cloud of Glory. This scene in heaven seems echoed in Acts 4, when the place is shaken as the Spirit of God fills all in the house.
​At this Isaiah cries out, "woe is me for I am undone…a man of unclean lips among a people of unclean lips…I have seen the King." The majesty of God's Holiness and Glory invokes this self-condemning sentiment. God does not condemn Isaiah, nor do the angels. Isaiah condemns himself with his words. Isaiah is convinced he must die, he is "undone" in the presence of Adonai's splendor.
This scene, too, has and echo in Peter's confession before Christ in Luke 5:8, "depart from me, Oh Lord, for I am a sinful man." But Jesus does not condemn Peter, rather he assuages his fear and calls him into service, saying, "do not fear, for now on you will be catching men." And likewise, though Isaiah would sentence himself (rightfully) to death, heaven does not. One of the seraphim flies over to Isaiah with a live (burning) coal and touches Isaiah's lips, saying, "Behold, this has touched your lips; your iniquity is taken away (cut off, taken away, lifted) and your sin is purged (atoned for)." The flaming coal from the altar, having born the sacrifice, is applied to Isaiah. His iniquity is taken away. His sin is atoned for – and this verb in the imperfect tense indicates that this atonement continues – all of Isaiah's sin is atoned for.
This altar speaks to us of the atonement of Christ, who was declared to be the Son of God with power according to the Spirit of Holiness, by the resurrection of the dead (Romans 1:4).
The Holy Spirit's fire applies what Christ's sacrifice has accomplished.
​Isaiah, too, is then sent to carry the message of atonement. But here is where the language in the text feels awkward. It seems as if Adonai intends to prevent his people from hearing the message. But it may be better understood that although God's desire is not to preclude restoration, He here recognizes that the hearts of His people are bent on rebellion. Isaiah's preaching will only harden their hearts further. Because their hearts are hard, they will not hear or understand. They will not return (repent), and will not be healed. But in these consequences, the reader can hear the hope of heaven.
Adonai desires for men to hear His message, to understand it and to return to Him, repenting of their futility and rebellion. And in this returning, they will find healing.
​Isaiah's mission was sad. But ours is not. From this passage we can be assured that a Holy God is still expressing His glory in the earth. The Holy Spirit blazes with the purging flame of Christ's atonement for sin. And heaven still seeks fire-born messengers to call men and women to hear and understand, to repent and be healed.