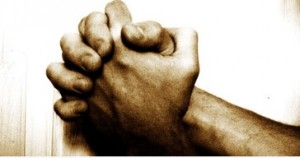 The story of Daniel and the lions' den is not unfamiliar. As wonderful and promising it is that the Lord protected and honored Daniel even in the midst of ferocious animals, I am intrigued by the back story, the reason Danny found himself in the company of carnivorous kitties. He went rogue.
King Darius appointed Daniel (with two other administrators) to supervise the 120 overseers of the kingdom. Daniel soon "proved himself more capable than all the other administrators", and because of his "great ability, the king made plans to place [Daniel] over the entire empire" (Daniel 6:1-3). Jealousy filled the other administrators, who sought to accuse Daniel to the king. However, in addition to being highly capable, Daniel was "faithful, always responsible, and completely trustworthy." So, as the story goes, the bad guys decided that the only way to get Daniel in trouble was to somehow make his faith a problem to the king (6:4-5). They convinced the king to make it temporarily illegal to pray unless it was to the king (6:6-9).
This is the part that grabs me. Keep in mind the depiction of Daniel's leadership – how much he was responsible for and how well he fulfilled those responsibilities. He was the leader of leaders. He was on the cover of leadership magazines. He had a dozen best-selling works on "leadership that transcends empires." But it was his prayer life that got him in trouble. His comrades made it illegal for him to pray. I have to ask – I wonder how many contemporary leaders would be much affected by such a prohibition? Could they, could I, just continue with my current calendar agenda and comply with the law against praying? Would anything change much?
For Daniel there was no option. He went rogue in prayer. He prayed three times a day just as he had always done (v. 10). And that's what got him busted. But God honored him and all worked out well – "the end." Okay, now let's take another look at Daniel's prayer life.
Daniel prayed three times a day, giving thanks to God. That's the first descriptive phrase attached to Daniel's prayers. His prayer life is first characterized by giving thanks. When he was caught grateful-handed, the narrator says Daniel was praying and "asking for God's help." So we're told three things: Daniel set aside three periods of time a day to pray. His prayers were characterized by thanksgiving. When he prayed, he asked for God's help.
I love this! First, notice that Daniel was NOT praying in order to appease an angry god, nor to keep his god in a good mood so that things would go well for Daniel. [I chose not to capitalize the former references to divinity as they did not accurately represent one.] Daniel prayed in order to give thanks and ask for help. How sublimely simple! How similar to Paul's admonition: with thanksgiving, pray about everything (Phil. 4:6).
Did God prosper Daniel in response to and because of his prayers? Did Daniel "pray enough" for God to notice and respond? I don't think so. Rather, it seems to me that Daniel created a climate in his own heart and mind that tapped into the free flow of wisdom and grace from heaven by regularly practicing genuine gratitude and humbly asking for help. Consider how giving thanks and asking for help would have developed deep awareness of God's abiding presence, and a calm confidence in God's ready hand to help Daniel face whatever opportunity or obstacle.
I have responsibilities: to serve, to lead, to advise, to solve, even to "perform." We all do. We all bear the responsibility to lead and serve in various arenas. Daniel's example should inspire and instruct us. We would do well to set aside time, regularly, to give thanks to God and ask for His help. I don't mean the panic-prayers in response to the latest crisis. I mean, like Daniel, the proactive prayer life that gives thanks and asks for help as a normal part (or several parts) of our day.
I deeply believe that we can create a climate of confidence, calm, and a deep awareness of God ready-to-help presence, and it is no harder than giving thanks and asking for His help. And here's a bonus – it's quite unlikely we'll be fed to the lions for doing it.
If this or any post on this site encourages you, please feel free to share with others. And, as always, thanks for reading.
~ Dav