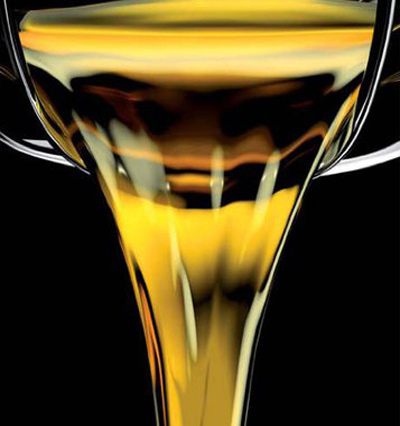 In Exodus 30:22-33, The Lord gave Moses directions to have a special oil made. Its contents are described in vv. 23-25. Certainly there is historical symbolic significance to each of the ingredients, but more significant to me is the purpose and effect of this oil.
After it was blended by a perfumer, it was a sacred anointing oil. In v. 26 The Lord says this oil is used to anoint the tent of meeting and the ark of the testimony and all the utensils, the lampstand, the altars, etc. In applying this oil to these items (anointing them), they became consecrated, and became most holy. Whoa. I slow down and do the math, imagining myself observing and processing this: applying this oil on that object has an effect on that object – it makes it different; it changes its purpose, it is consecrated; it is most holy. This oil on that has made it MOST HOLY. Before the oil, that lampstand was unique and precious. The ark of the testimony was something wonderful. The tent of meeting was uniquely constructed and marvelous. But this oil on those things changed them – the oil wasn't a reward for their perfection; they weren't anointed because they were holy. They were (became) holy because they were anointed. Wow. The Lord even says that whatever touches them becomes holy. This is to highlight the reverence prescribed for the anointing oil. It is that sacred and powerful. Wow.
And the next sentence is awesome (in the real, literal sense of that word). That oil is applied to Aaron and his sons. They are anointed with this oil. It consecrates them that they may serve as priests. Can you imagine that reverence, wonder, fear and gratitude? The same oil that anoints and consecrates the ark of the testimony gets poured on Aaron? If that were me, I would feel such a sense of wonder and humility and reverence. I'd say to myself, "I've been consecrated to the Lord. This oil has made me holy. I didn't walk in here holy; I didn't earn this; it's not a reward; this is something that has happened to me that must affect everything I do from here on out. I am holy because of this oil; I must live in reverence and wonder of this fact. Even if I can't see or smell the oil, I know this oil has been applied to my life and I can never be the same."
Then the Lord says that this oil must never be poured on the body of an ordinary person. It was exclusive. And further, anybody that tried to manufacture this oil on their own… well, don't (vv. 32-33).
I read this passage today, knowing that this oil represents and speaks to us of the Holy Spirit. His anointing consecrates, makes holy. And I am awe struck and I weep at the concept that this Holy Oil is not applied externally, but has come to abide and saturate my innermost person. And because of Jesus, that oil is for everyone who will trust in Christ. That holy oil, the Holy Spirit, has come to live in me. I am undone. I have become the temple of the Holy Spirit. What He anoints is most holy. The Holy Spirit makes me Holy. He doesn't validate my own; He imparts His. And I, more than Aaron and his sons, bear the reverent, wondrous, blissful awareness that the Holy One lives in me.
How can I ever live the same way? I am consecrated. I am not my own. I have become His. There is no higher calling or purpose. Consecrated holiness is a reality I live from and because of – not a status I hope to acquire. Even if I fall; even when I plow head-first into the muck and mire of my own sin, there is a greater reality at work. I am defined by this oil; not by my failure. Sin is not my identity and shame is not my destiny. I can quickly repent of and reject filth and folly. I give thanks that because of His Presence effectively at work in me, I can indeed lay aside every weight and sin that easily entangles (Heb. 12). There is a greater reality at work in me, one not of my own doing or invention, one that I neither earned nor can I boast of. He has made me His. It is about that oil. The Holy Spirit makes me holy. The more deeply I believe this, the more boldly and consistently and reverently I live it. If I treat this Holy Oil lightly – as if it were of little import and consequence, then I am little moved and less resolved to live any differently. But I do not. I reverence Him. I trust Him. I trust IN Him. I yield to Him, receiving and relying upon His Person, Power – and Holiness – to live and work in me. I tremble in wonder and gratitude. I rejoice. I am undone. The Holy Spirit makes me holy.
Thanks for reading,
'Dav