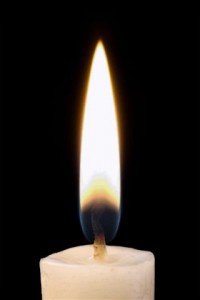 I have been ruminating on something lately. A friend of mine texted me just prior to a speaking engagement, praying that I'd have an acute awareness of the presence of the Holy Spirt. Ever since, I have been reminded of the powerful relationship between awareness and expression. In short, I believe that our awareness of the Presence of the Holy Spirit has a direct impact on the strength and substance of what we express (in ministry and in all of life).
Cultivating a deeper, deliberate awareness of His presence has a causative impact on His influence upon and expression through my life – in word and deed.
It seems to me that Jesus made this connection clear in Luke 4:18-19. Reading from the scroll of Isaiah (and immediately claiming "these words" were fulfilled in their hearing), Jesus said "The Spirit of The Lord is upon me…" I am intrigued by this rather straight forward statement of fact. He stated what he believed to be true – what he was aware of by faith (faith that was affected by experience, perhaps even informed by experience). The Spirit of The Lord was "upon Him" and had anointed Him to be a liberator, healer, deliverer and herald of good news. I find it fascinating that Jesus professes His awareness of the Spirit's presence and proclaims how that presence will be expressed in a cause-and-effect manner.
Later in Jesus' ministry, when touched by a suffering woman who believed that touch would make her well, Jesus claimed that He knew he was touched because He felt power come out from Him. He was aware of the Presence of the Spirit upon Him so acutely that He sensed the movement of His power from Him.
After Pentecost, Peter carried an awareness of the Spirit's presence and power – with an apparent expectation of expressing that power. In Acts 3, when the man at the gate beautiful asks for alms, Peter answered famously that although did not have money, "what I DO have I DO give." What I have (what I am aware of, have a deep, acute, assurance of – by faith and by experience) I give (I express now – by faith).
Awareness is often informed and affected by experience (like Luke 3:21-22 or Acts 2:1-4). Awareness is also determined by a decision. Peter in Acts 2 quoted Psalms 16. The quote in Acts is slightly different in some words than the OT version – probably due to Peter's LXX version or something. But what Peter says, in close proximity to the Pentecostal experience of the Spirit, is this:
~ I have set The Lord always before me:
Do you see this? The Psalmist confessed that he has made a choice to place The Lord ALWAYS before him – in front of him, before his face. It is fair to say the Psalmist says, "I have decided to be always be aware of the Lord's presence." The Lord's presence is "front and center" – the centerpiece of his consciousness.
In the interest of brevity (there are many more passages of scripture and a significant amount of biographical testimony that is relevant to this thought), I offer just one more passage for consideration – or two more. 1 Corinthians 3:16 and 6:19. In both passages Paul is arguing for attitude and behavior changes on the part of the Corinthian church. And his argument is basically this: awareness should influence expression. "Know ye not?" Paul asks. Do you not know that you are the temple of the Holy Spirit? Do you not know that God's Spirit dwells in you? If they were aware, then they surely would not have been engaging in divisive and dishonorable behavior.
For me, I believe that this means I can (and should) cultivate a confident awareness of the Spirit with a specific anticipation and assurance of that Presence being expressed in a manner congruent with the strength and substance of my awareness. Awareness of His anointing will produce a powerful expression of that anointing. Awareness of His abiding will produce a joy and a peace and a boldness. Awareness of His Holy Presence will produce a life-style that honors and cherishes it.
So, I jot these thoughts down mostly as a way to reinforce my own commitment to cultivate a deeper, stronger, more deliberate awareness of His presence. That awareness will, I hope, continue to be informed and enriched by experience, while remaining secured, protected and promoted by faith.
I share these loosely worded thoughts with you in hopes that, as always, you too will be encouraged.
As always, thanks for reading and feel free to share
~Dav