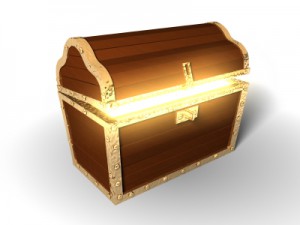 Hey – I like new songs. I like fast songs. I like happy-clappy songs. I like songs that make me wanna move-what-momma-gave-me. I love the contemplative and prophetic songs that rise from fresh experience and heart-rending revelation. I also thoroughly enjoy songs that are older than I am, birthed from the passions of my predecessors.
I thoroughly believe that worship lists should be designed to include songs that are fresh and songs that are familiar. Specifically, I suggest that worship leaders include older songs in their worship sets. Here are three reasons why:
1.)    To awaken great faith.  
When you include a song that connects meaningfully with someone who has walked with Jesus for many seasons, even for a life-time, you provide an outlet for that person's faith and love to be awakened and expressed. People generally are fond of certain songs because they sang them as a result of or in the midst of powerful moments or special seasons in their lives. And when they sing those songs, the testimony that song stirs, and the grace that has been deposited in their lives is stirred. Hot coals are fanned into bright flame. Deep waters spring up from the wells that landscape their journey of faith. This, by the way, is a terrific reason to include songs like this early – so that great faith might be awakened and carried into the rest of the meeting
2.)    To Honor Generations
And on that note, if you introduce an older song at the early (even at first) part of a worship gathering, you send a message to older generations that they are welcome here, that they matter, that their faith is important and their testimony is valuable. You present a stepping stone or a bridge (whatever metaphor you like) to them that enables them to join the room, to participate, to share. Hey – they might not even mind the dark room, loud subwoofers, wrinkled shirts and bonus-body-paint. They may feel like they belong– if someone would just honor them at the outset.
3.)    To Benefit from Testimony
Many of the tried-and-true classic songs (be they public domain hymns or choruses from the Jesus Movement) were forged in the fire of deep personal experience, or devout theological reflection. Their words carry boldness, glory, and often an intimacy that are rare and wonderful. The content – the actual lyrics – of these songs are too valuable to set aside simply because they were introduced in an era long gone, or by someone wearing an outfit we'd only see at a costume party.
Jack Hayford has said that the songs we sing build the constitution of our congregations. They make us strong; they make us grateful; they make us yielded; they make us joyful. They fill our minds with noble, pure, and powerful thoughts of God. They fire our souls with melodies of His grace and love. These songs come from the wealth of Christian experience and testimony through the ages. Our worship experience can – and should – include treasures old and new.